Register today!Sponsorship Information Event Flyer
On November 17, in Newmarket, NH, join neighbors and friends to celebrate the small but mighty group of activists who fought a proposal that would have forever altered NH's seacoast and region.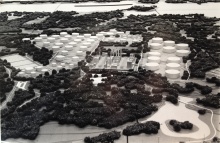 In the 1970s, Aristotle Onassis of Olympic Oil tried to build a refinery in Durham with a pipeline through Rye to the Isles of Shoals. A small group led by Phyllis Bennett, Nancy Sandberg, Sharon Meeker, Dudley Dudley and many others took up the cause to thwart this development. Join us as Nancy, Sharon and Dudley share their efforts, strategies and tactics.
Moderated by Virginia Prescott, host of New Hampshire Public Radio's "Word of Mouth", this energizing, interactive event will explore how those strategies are being implemented today in other struggles and community efforts. Come listen, share your own challenges and stories and help us honor these visionary women, and so many others, who made a difference for us all.
Learn about the dramatic 1970's Onassis/Olympic Oil refinery fight
Meet the original activists:

Nancy Sandberg – Chair, Saves Our Shores
Sharon Meeker – Outreach Chair, Save Our Shores
Dudley Dudley – NH Legislative Representative 1972-1976

Honor Phyllis Bennett, Publisher of Publik Occurrences, who recently passed away, as her son, Patrick Bennett, shares reflections on his mother's legacy and her passion for the next generation of engaged leaders
Explore the strategies & tactics used then, that are still effective today for activists protecting our environment

Jerry Monkman, conservation photographer and filmmaker of EcoPhotography, will share a clip of his recent documentary, The Power of Place about the Northern Pass project proposal as well as his experiences in interviewing these present day activists
Alex Freid, Co-Founder and Director of PLAN, will share his passion for and successes in youth environmental engagement and action

Celebrate the activists of yesterday, engage today and tomorrow
Check back for additional, exciting content and the final program for our evening's celebration and discovery
Doors open at 6:30pm, and the event starts promptly at 7:00pm. Before then, consider visting our friends at the Joinery for dinner (opens at 5pm)!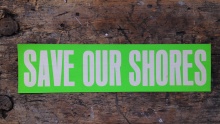 Learn more about this groundbreaking local fight and view archival documents of the time on the Town of Durham's website.
Proceeds from this event will help to support grassroots environmental efforts through the Lamprey River Watershed Association and the New England Grassroots Environment Fund.
We greatly appreciate the support and wisdom of our event team: Bill Burtis, communications consultant, Kristen Oliveri of New Hampshire Charitable Foundation, Stacey Smith of Jackson, Jackson and Wagner, Susan Schroeter of the Grassroots Fund Board and David Browning of the Lamprey River Watershed Association Board.
---
Special thanks to:
The Thomas W. Haas Fund of the

for premier sponsorship of this event
The Joinery Restaurant of Newmarket, NH
for donating hors d'oeuvres for the event