The Grassroots Fund is announcing a new piece of programming we are excited to be trying out in 2019! In our efforts to learn, grow, and better support grassroots community organizers, we are piloting Pop-Up offices. Grassroots Fund staff will spend a few days setting up office outside or our regular Newmarket (NH) and Burlington (VT) locations to have direct, face-to-face meetings with grassroots organizers and partners.
Rhode Island pop-up office - July 2019
Join Grassroots Fund staff in Rhode Island and New Bedford, MA, this July 8-10! Check out a more detailed schedule below and RSVP here!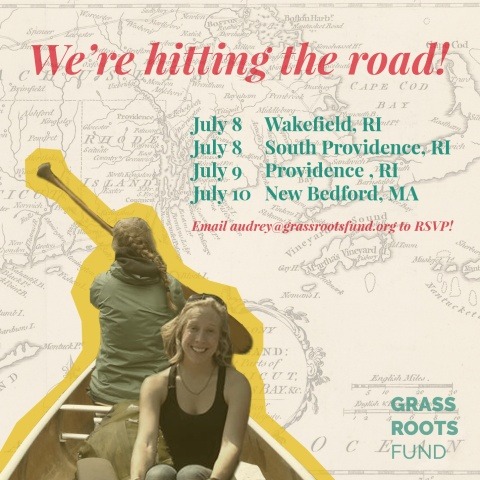 ---
Maine pop-up office - February 2019
The Maine pop-up office in Rockland, Belfast, Ellsworth or Bangor (ME) was a huge success. Thanks to all who came out to join us!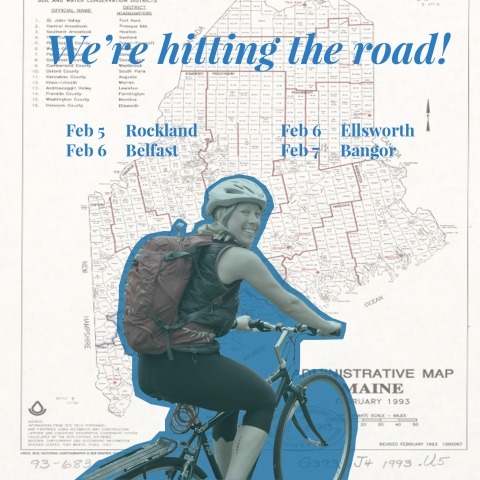 'Open call' pop-up office - October 2019
We're putting out an open call for proposals for our fourth and final pop-up office of 2019! Would you like to host us in your community? Email [email protected] with proposals.
---
New Hampshire pop-up office - April 2019
Grassroots Fund had a great time popping-up in Conway, Bethlehem, Littleton & Plymouth (NH). Thank you!
---
Pop-up Offices
Grassroots Fund staff will be out in communities more as we aim to strengthen existing relationships and create new ones. Rather than expecting everybody to come to us, we want to lower barriers by showing up where you are organizing and convening.
Here are some reasons why we think Pop-up Offices will be a great resource for both community organizers and our staff.
Community groups will have direct access to GF staff.
You'll be able to fill out or start a grant application with staff support!

Not ready to fill out an application? Learn about our grants programs, trainings, events and other resources we offer.

Workshop your project idea, and get and give feedback.

See a gap in support for grassroots groups in your area? Help us learn about your community and what more we can be doing to support the work.

Face-to-face time is great for groups we're not already connected with, and those that we are. Let's take our conversations out of the inbox for a moment!
Community groups will be able to connect and collaborate with other local groups.
New and established community groups will have a time and space to connect, share stories, and learn from & with each other.
What can you expect when you attend a Pop-up Office?
Like office hours, a Grassroots Fund staff member will be available for one-on-one support and discussion of your work.

By filling out the brief form linked below, you will be able to schedule a time to meet one-on-one, and indicate what you are looking to get out of the time. This will help both staff and you get the most out of the time.

You are welcome to come to the Pop-up Office before and after your time slot, to engage with other groups or continue working on your own.

You'll come away with a better understanding of the different resources the Grassroots Fund offers and ways for you to participate.
---
Below is a list of times, dates, and locations for our third round of Pop-up offices in Rhode Island & New Bedford:
Wakefield Pop-up Mon. July 8th, 9:00am - 11:00am, Peace Dale Library, Wakefield, RI
South Providence Pop-up Mon. July 8th, 12:00pm - 5:00pm, South Providence Library, South Providence, RI
Downtown Providence Pop-up Tues. July 9th, 9:00am - 4:00pm, Social Enterprise Greenhouse, Providence, RI
Providence Reception & Gathering Tues. July 9th, 5:00 - 7:00pm, Social Enterprise Greenhouse, Providence, RI
New Bedford, MA, Pop-up Wed. July 10th, 1:00pm - 4:00pm, Co+ Creative Center, New Bedford, MA
Please stay tuned for more information on 'open call' pop-up office. Make sure to sign-up for our newsletter to receive information as locations and dates are determined.
---
If you have any questions or thoughts about Pop-up offices, please contact program manager Audrey Irvine-Broque: (603)905-9915x7 or [email protected].